What's on in Manchester 2019
There's always plenty going on in Manchester and 2019 is no different. There are the usual annual events and festivals scheduled to return, with a few special one-offs taking place.
Get your diaries out and note down these dates for the biggest events taking place over the year. If you're visiting the city for any of these events then check out our selection of Tours and Day Trips to make the most of your time in Manchester.
Leonardo da Vinci: A Life in Drawing – 1st February – 6th May
To mark the 500th anniversary of the Leonardo da Vinci's death, a nationwide exhibition will showcase the Renaissance Master's artwork up and down the country. Manchester Art Gallery will be taking part in this exhibition with 12 drawings focusing on the human body from the Royal Collection displayed in a free exhibition. Usually, the nearest place to Manchester to see da Vinci's work is London, so make the most of the exhibition while you can.
Chinese New Year – 7th – 10th February
Chinese New Year 2019 falls on the 5th February. Over the following weekend there will be a whole host of events taking place across Manchester city centre to celebrate the beginning of the Year of the Pig. A food market, a giant art installation known as Piglet, arts and crafts and the always eagerly anticipated Dragon Parade will be taking place across the city centre over the weekend.
Manchester Irish Festival – 1st – 17th March
Manchester Irish festival, one of the UK's largest celebrations of Irish culture, returns to the city on Friday 1st March, running until St Patrick's Day, Sunday 17th March. The annual parade will be on the penultimate Sunday, 10th March, departing the Irish World Heritage Centre at midday and finishing in Albert Square at around 1pm.
Greater Manchester Marathon – 7th April
Thousands of runners will take to the streets of Greater Manchester on Sunday 7th April for the 26.2 mile circuit around the city. If you're not running then be sure take to the streets to cheer on those that are. The atmosphere is always fantastic. Find out more here.
Play Expo – 4th – 5th May
Play Expo is back! A show celebrating arcade, indie and retro gaming, and this year it will be coming to Manchester Central in the Spring. With nearly 1000 free-to-play consoles, handhelds, computers, arcade games, pinball machines and computers running classic and modern games, the Play Expo will a unique showcase of video games.
Great Manchester Run – 19th May
Just a month after the marathon thousands more (and probably several of the same) runners will turn out for the Great Manchester Run. With both 10k and half marathon events taking place, the races will be shorter but still a challenge. The races will also be more focused on the city centre so competitors will run past some of Manchester's iconic buildings.
Manchester Jazz Festival – 23rd – 27th May
The MJF returns to Manchester city centre for the 24th time this year in an all new location, and later than usual in the hope of some decent weather. Due to the renovations taking place at the Town Hall, the festival hub is relocating to St Ann's Square, where the first ever festival was held, with free stages, food stalls and bars in the square and down Exchange Street. There will also be gigs at venues across the city.
Lego Bar – Pop-up in Manchester – Secret Location – 24th & 25th May
The Brick Bar, a Lego-themed bar made from one million blocks of Lego is coming to Manchester in May. Specifics are still hard to come by but the pop-up bar is definitely coming to a secret location in Manchester. You can have a drink and grab something to eat while playing with Lego, which, frankly, sounds amazing. Buy your tickets here
Parklife – 8th & 9th June
The lineup is still yet to be announced but if  previous years are anything to go by, the annual Heaton Park festival will be as unmissable as ever. Sign up here to be sure to get the latest updates when they are released.
Manchester Day – 23rd June
Manchester Day – now in its tenth year – celebrates everything Mancunian. Each year has a particular theme – last year was 'Word on the Street' – as thousands of people take to the streets and squares of Manchester for the parade and performances.  Keep up to date with the latest announcements on the Manchester Day website.
Manchester International Festival – 4th – 21st July
The biennial Manchester International Festival returns to Manchester this summer with events and performances in venues across the city. Bringing together a range of artists and performers, both new and established, from near and far, the festival is a dynamic showcase of new and original work.
MCM Comic Con – 27th and 28th July
Returning to Manchester this summer is the MCM Comic Con. For the last weekend in July Manchester Central will become a haven of modern pop culture – from sci fi to anime –  as fans descend in their thousands. There's still plenty of time to get a cosplay sorted.
Peterloo 200th Anniversary – June – August
This year marks the 200th anniversary of one of Manchester's darkest days. On 16th August 1819 thousands of people met at St Peter's Field demanding universal suffrage – some would never return while hundreds more were injured. Manchester Histories and the People's History Museum will be working with several partners to deliver the Peterloo 2019 project to commemorate the bicentennial. Keep up to date with events taking place here.
Manchester Pride – 23rd – 26th August
Manchester Pride, one of the world's largest celebrations of LGBTQ+ culture, returns with an all-new format this year. As usual the heart of the weekend will be the Gay Village, while the annual parade and vigil will also be returning. This year also sees the introduction of Manchester Pride Live at the Mayfield.  A world-class line-up of artists and performers will be taking to the multiple stages housed in the former railway station for what is sure to be an excellent addition to the event.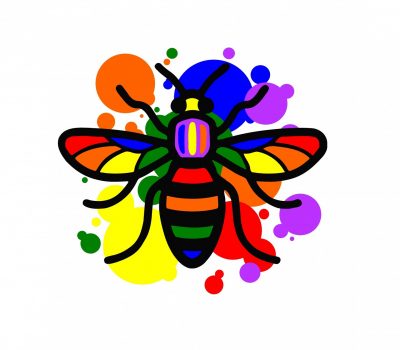 Halloween in the City: Return of the Monsters – 25th – 31st October
The Monsters are back! Last year we saw many massive inflatable monsters creep all over the city for Halloween and this year they make their return. Explore the city towards the end of October and experience something unlike anything you have seen before (unless you were in Manchester last year) in which case, you know just how spooky these monsters are! Tell a friend and remember to take many photos.
Christmas Markets – November – December
Manchester's internationally renowned Christmas Markets will be back this year. Due to the renovations taking place at the Town Hall and in Albert Square the hub of the markets – and Zippy – will have to be relocated. Specific details are not yet available, but it is only January.
The majority of our sightseeing tours and day trips will run as usual during these events. If you're visiting Manchester, take a look at our sightseeing activities and explore the city.
Written by: Dan Bridges
If you have any questions or comments, please let us know. Thank you.

Did you like this? Sign up for all the latest updates and posts!       Get FREE Updates