10 Best Christmas Movies
Yippee Ki-Yay or BAH Humbug?
🎄📽️🎄📽️🎄📽️🎄📽️🎄📽️🎄📽️🎄📽️🎄📽️🎄📽️
Christmas Movies are a contentious subject and every year there are debates when it comes to ranking the best ones.
There are several criteria to consider when ranking Christmas movies. Firstly, whether a film qualifies as a Christmas movie or not. This can be determined by applying the following criteria:
Is it set at Christmas?
Is there a strong feel good factor that makes you feel all warm, fuzzy and Christmassy? (usually in the form of the redemption or reconciliation of the main character)
To qualify as a Christmas movie the answer to both of these questions must be unequivocally 'yes'.
For example, there are many films that satisfy the second point, but not the first (Up, Forrest Gump, etc.), which obviously do not qualify as Christmas films. Films that satisfy only the first point are rarer, but do still exist (think Eyes Wide Shut, which just makes anyone watching feel icky) and cannot be considered true Christmas films.
The next most important factor in ranking Christmas films is rewatchability. Can you watch the film year on year without tiring of it and enjoying it equally as much (if not more) each time you watch it? A good Christmas film must have a high rewatchability value to stake a claim in the canon of festive films.
Beyond these criteria the usual rules for judging films apply.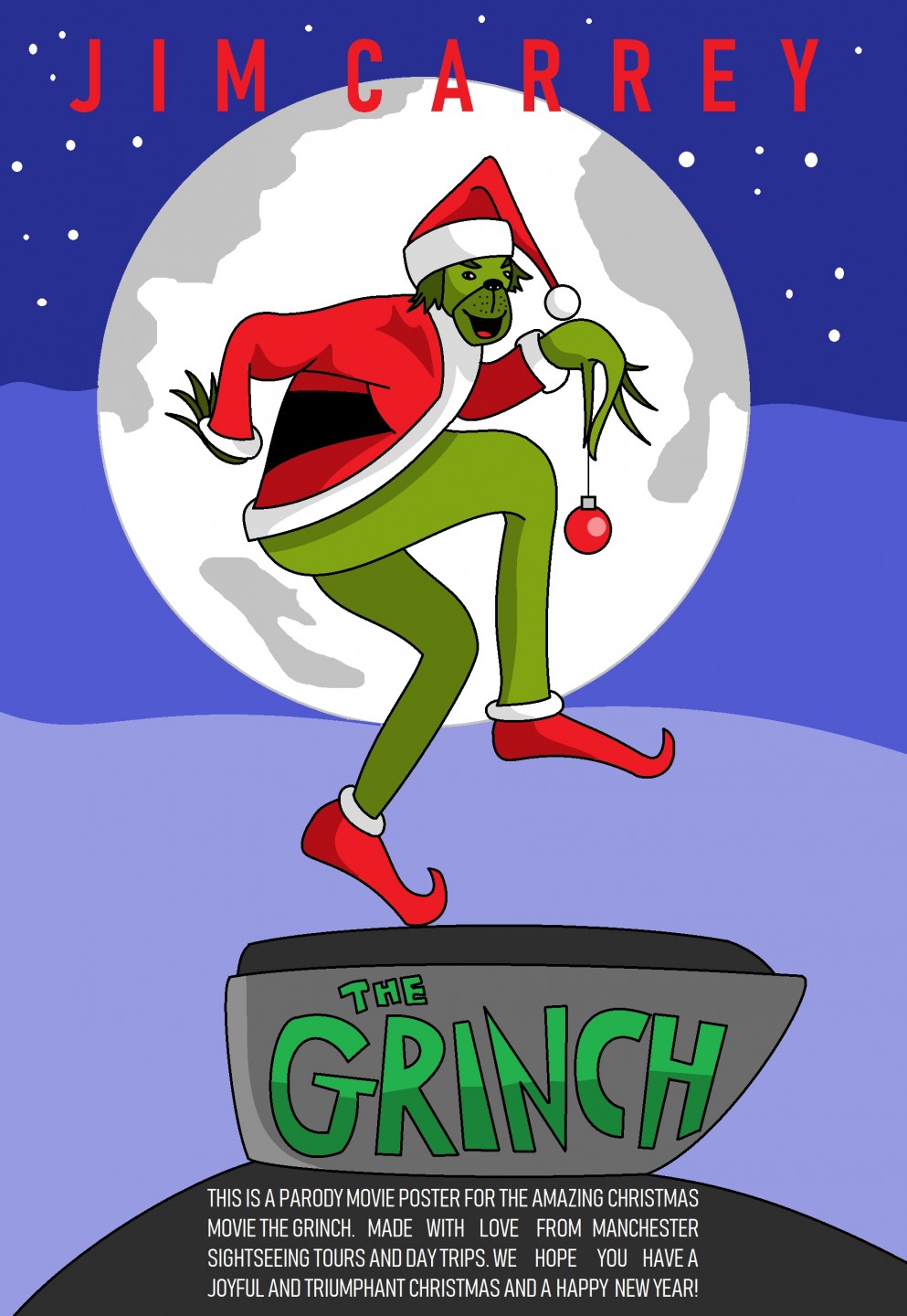 Now that we have defined what makes a good Christmas movie let's move on to our list.
There are so many classic Christmas movies to choose from that there is little need to ever leave the house in December. In fact, the choice can be so overwhelming that sometimes it's easier just to stick on Netflix's 3 part miniseries 'Fireplace for your Home'; it's a slow burner but still has more varied story arcs than Suits.
To help you out this Christmas here is the list of our Top 10 festive favourites:
10. Nativity!
The first Nativity movie with Martin Freeman is a novel take on the classic school Nativity play. An initially reluctant Paul Maddens (Freeman) is tasked with organising the school nativity together with his overly-enthusiastic classroom assistant, Mr Poppy. The play becomes the talk of the town as rumours of attendees from Hollywood spread. Despite a turbulent build up, the extravagant play is a huge success. Every child and adult watching no doubt wishes they could have been a part of such a performance.
9. Jingle All the Way
A childhood favourite that has great rewatchability. Two desperate fathers (Arnold Schwarzenegger and Sinbad) attempt to procure the hottest toy of the year – a Turbo-Man action figure – for their sons on Christmas Eve. Unfortunately, the toy is sold out everywhere. The pair engage in a fruitless chase across the city, culminating in their battle over the last remaining action figure as real life versions of Turbo-Man and his arch nemesis Dementor during the city's Christmas parade. This film is an epic Sleigh ride from start to finish!
8. The Muppet Christmas Carol
Charles Dickens' A Christmas Carol has had several retellings but The Muppet Christmas Carol is by far the best film version of this quintessential Christmas story. With Michael Caine as Scrooge and the Muppets making up much of the cast this musical comedy-drama is one of the best Muppet productions. The tale of Scrooge's dramatic transformation from miser to a kind and gentle man after he is visited by a series of ghosts on Christmas Eve is the embodiment of Christmas spirit.
7. Elf
Now a West End musical, the original film is still as watchable as ever. After he learns that he is not an elf, Buddy (Will Ferrell) travels from his adopted North Pole home to find his biological father in New York City. He struggles to adapt to human society yet spreads his unwavering Christmas cheer wherever he goes. Buddy's childlike spirit awakens similar feelings in those he encounters and brightens their lives. Some of this is sure to rub off on viewers as well.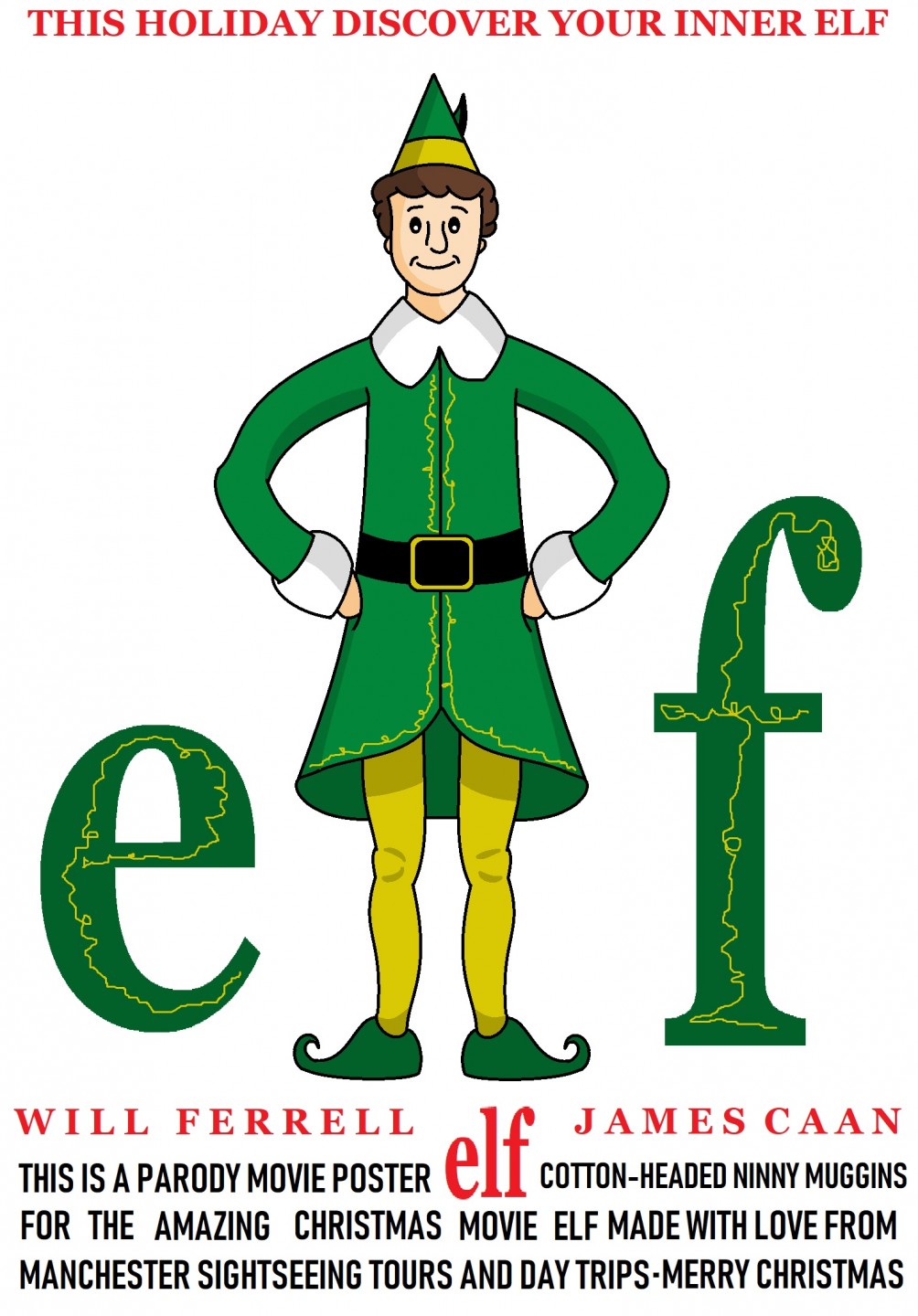 6. How The Grinch Stole Christmas
Dr Seuss' children's book is set for an animated reboot this year (2018) but the live action film with Jim Carrey as the Grinch (2000) thoroughly deserves a place on this list. The Grinch, an outcast from the town of Whoville, attempts to ruin Christmas for the Whos. His plan fails, however, and the Grinch realises that Christmas is about much more than he at first assumed. The Grinch's reintegration into Whoville society, who welcome him with open arms despite his prolonged campaign of misery, is a heartwarming tale of acceptance and forgiveness.
5. Home Alone
Kevin McCallister's (Macaulay Culkin) battle with the Wet Bandits after he is mistakenly abandoned is a true Christmas classic. McCallister wakes up to find that he has been left at home while his family have gone to Paris. At first he is delighted with his newfound freedom, but when his house is targeted by two hapless burglars, Harry and Marv,  McCallister must fend them off with a series of clever booby traps. The film is a testament to child-power, with the young McCallister standing up to the Wet Bandits and simultaneously proving his worth to his family.
4. The Santa Clause
The first film in the Santa Clause series, with toy salesman Scott Calvin (Tim Allen) adjusting to his new life as Santa while simultaneously maintaining a relationship with his son and estranged wife, is a firm festive favourite. Calvin's transformation into Santa is interpreted by his fellow adults as unhealthy eccentricity while Calvin struggles to accept the reality of his new responsibilities. Like the adults in the film it is sure to help viewers rediscover the magic of Christmas that fades past childhood.
3. Love, Actually
Richard Curtis' cheesy classic about intertwined love stories is a family favourite and is guaranteed to be on television at some point over the festive period. Although dripping with cliches it is still a great exploration of how love connects us all, especially at Christmas.
2. It's a Wonderful Life
This heartwarming staple of Christmas viewing tells the story of George Bailey, a local businessman suffering from money troubles and contemplating suicide on Christmas Eve. It's not all bad through when Clarence, an angel sent from heaven, shows George how the world would have been poorer without him, causing George to reevaluate his situation. As George returns home he is greeted by his family, friends and fellow townspeople, who are all willing to help Bailey, showing how many lives he has touched.
1. Die Hard
There are two types of people in this world: those who think that Die Hard is the greatest Christmas movie ever made, and those who are wrong. Die Hard is a great film but whether is qualifies as a Christmas film is often fiercely contested. Let's apply our criteria set out at the beginning of the post.
Is it set at Christmas?
Yes, the action takes place solely on Christmas Eve.
Is there a strong feel good factor that makes you feel all warm, fuzzy and Christmassy?
Again, yes there is. John McClane (Bruce Willis) foils the evil Hans Gruber (Alan Rickman) and defeats the terrorists before reconciling with his estranged wife and (presumably) spending a delightful Christmas together.
Die Hard is, therefore, undeniably a Christmas movie. It doesn't matter that it was released in July. And, in our opinion, it is the GOAT when it comes to Christmas films.
🎄📽️🎄📽️🎄📽️🎄📽️🎄📽️🎄📽️🎄📽️🎄📽️🎄📽️
So there we have it. The run down of our top 10 Christmas Movies to date. We're not saying this is set in stone but with the hundreds of festive feel good movies released year on year, we think it's a pretty solid line up and cannot wait to get stuck in.
Whatever you end up watching (over and over again) this Christmas, we hope you get your Christmas movie fix.
From everyone here at Manchester Sightseeing Tours and Day Trips, we wish you a very Merry Christmas! 🎅
Written by: Dan Bridges
If you have any questions or comments, please let us know. Thank you.

Did you like this? Sign up for all the latest updates and posts!       Get FREE Updates