Manchester for Groups
Day Trips for groups
The perfect day out to Manchester for groups!
We at Manchester Sightseeing have a whole array of day trip itineraries perfect for groups visiting Manchester! It can be really hard to organise a day out for a large group, we can help you every step of the way!
Have a look at these itineraries we've put together for group tours (25 people or more) of Manchester which can be tailored and suited to your needs. Take a look and if you think something would suit your group – just drop us an enquiry!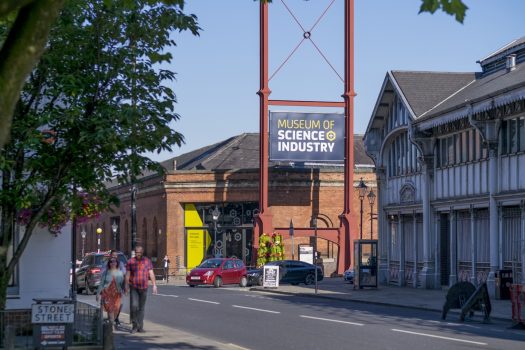 Known as the City of Innovation, I'll bet you didn't know that Manchester is home to the first passenger railway line, the world's first computer, and the first suffragette movement! Discover more of the cities firsts' on this group itinerary:
10:30am Meet your guide
11:00am City of Firsts guided coach tour
12:30pm Lunch at the Midland Hotel
14:00pm Visit the Science and Industry Museum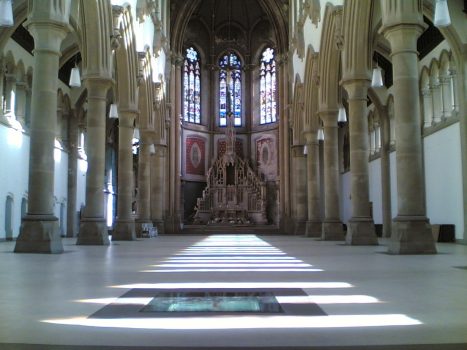 Visit two of Manchester's heritage buildings, which despite a period of laying derelict have been affectionately restored to their former glory. Gorton Monastery is Manchester's answer to the Taj Mahal, with its dramatic interior; learn all about the restoration and its history on tour guided tour. Victoria Baths, formally known as Manchester's Water Palace, featured on the BBC's restoration series and still stands grand and proud.
11:00am Guided tour of Gorton Monastery
12:30pm Lunch at the Monastery
14:30pm Guided tour of Victoria Baths
In years gone by, Manchester was once dubbed 'Cottonopolis' thanks to its booming cotton industry which saw the Manchester as a pioneer of the 19th century industrial revolution across the UK. See where it all began at Manchester's Royal Exchange, a guide will talk you through the history of the building and even take you behind the scenes at the Royal Exchange Theatre.
10:30am Guided tour and talk of the Royal Exchange & theatre
12:30pm Lunch at the Rivals restaurant
14:30pm Guided Tour of John Rylands Library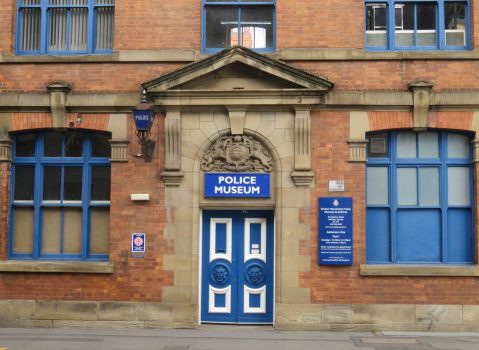 See the city from a different perspective. Manchester has had its fair share of villains, from murderers to gangsters of the Victorian era. You can even visit Manchester's Victorian cells which would house up to 12 prisoners each.
10:30am Guided tour of Salford Lads Club
11:30am Guided tour of Manchester's criminal past
12:30am Lunch at a Manchester hotel
14:15pm Guided tour of the Greater Manchester Police Museum
Manchester has been home to its fair share of inspirational women who have made history. From Emmeline Pankhurst, leader of the British suffragette movement, to Elizabeth Gaskell; a British novelist who wrote Charlotte Brontë's autobiography from her home in Manchester. Your guide will take you on a visit to her very home and enjoy lunch abroad the Emmeline Pankhurst river cruise!
11:00am Elizabeth Gaskell's House
13:00pm Lunch aboard the Emmeline Pankhurst
15:00pm People's History Museum
Do any of these suit your groups' interests? If so head over to our Group Activities Full Day Tours section and send us an enquiry! If you would prefer something a little more bespoke we can also help you out with any kind of tour in Manchester for groups, just drop us an enquiry here