Your Quick Guide to Manchester Pride!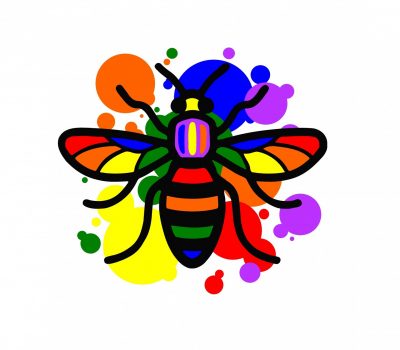 Manchester Pride – A celebration of LGBT+ culture 🌈
The Manchester Pride Festival lands in the city every year, with events across the city centre over a 4 day weekend. The award-winning festival is Manchester Pride's flagship event and showcases Manchester's thriving LGBT+ community.
The festival features a number of events all over the city. In the heart of Manchester's Gay Village The Big Weekend is taking place, where tens of thousands of people are expected to enjoy four days of live music and events. Each year many great and well know artists headline, with plenty of music and DJ sets from other artists on the Thomas Cook Airlines Stage.
In Sackville Gardens, next to Canal Street, the pace will be slower with a more relaxed atmosphere as artists both new and established, together with local favourites, take to the stage.
After darkness falls, some of the biggest names in dance music will carry on the party in the Gaydio Dance Arena, with sets from Dave Pearce, Pete Tong, Ana Matronic and more planned. It is sure to be electric and, across the three areas of The Big Weekend, there will be something for everyone.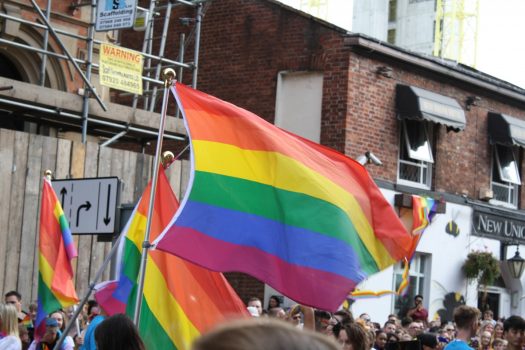 Manchester Pride 🌈
The highlight and focus of the weekend for many attendees will be the Pride Parade. The route passes through the city centre, beginning at the corner of Liverpool Road and Deansgate and finishing on Fairfield Street near the Village. There is a new theme every year with participants encouraged to bring the greatest show on earth to the streets of Manchester. There will no doubt be plenty of fabulous costumes, performers and floats parading proudly through the streets.
The Festival finishes with The Candle Lit Vigil in Sackville Gardens when the gardens will be illuminated by thousands of candles as people come together to remember those who sadly have been lost to HIV and to stand up to the continued stigma attached to the virus. It also provides an opportunity to stand in solidarity with those in the LGBT+ community that still are still persecuted because of who they are, both in the UK and across the world.
The Manchester Pride Festival, as always, will be a memorable celebration of LGBT+ culture.
Written by: Dan Bridges
If you have any questions or comments, please let us know. Thank you.

Did you like this? Sign up for all the latest updates and posts!       Get FREE Updates