Half Term in Manchester – Sunny Day Edition
February Half Term – in the sun
We've just blown through two weekends of storms and blue skies are currently about as reliable as a trampoline during storm Dennis. But we are ever the optimists you never know we might a get a bout of nice weather for a sunny half term in Manchester!
So in the (unlikely) event we get some sunshine over the city, we've put together a list of sunny day activities you can do around Manchester this half term week, guaranteed fun for the kids and less stress for you!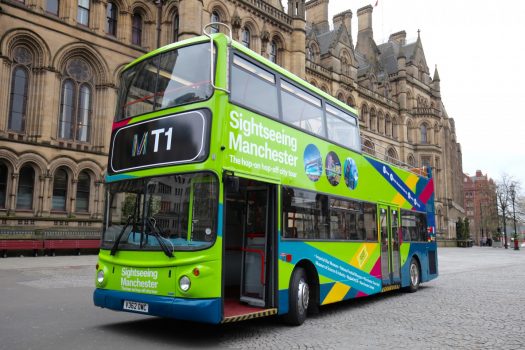 A bout of dry weather is perfect for seeing the sights of Manchester from the top deck of an open-top bus! And what child doesn't get excited sitting at the top of a double-decker bus? In case of rainy emergencies, the front half of the bus is under cover, but we'd still recommend bringing your raincoats and umbrellas.
Adult: £12.00
Child: £6.00
Family (2 Adults & 3 Children): £25.00
Valid for 2 days from purchase!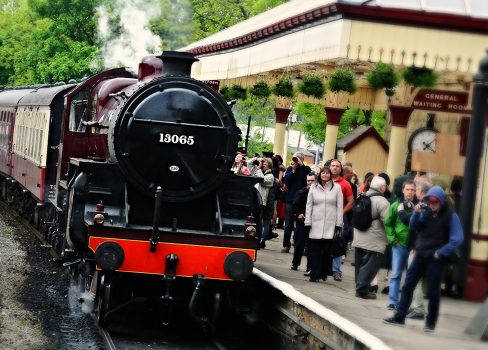 All aboard the East Lancashire Railway steam train! Sit in the warm carriages as you chug along from Bury Bolton Street Station to Rawtenstall and back. There are cafes on both stations for a warming cup of hot chocolate on your journey, whilst you may get lucky with the weather – we are still in the middle of winter.
Adult all-day travel: £16
Child all-day travel: £10
Visit Manchester's Parks
Take your pick of Manchester's inter-city green spaces for an afternoon in nature. From Heaton Park to Platt Fields Park, there's plenty of space for the little ones to run around, explore and play. You can even venture to one of the parks, on the outskirts – Chorlton Water Park or Fletcher Moss Park.
Free
Football Stadium Tours
If you've got a budding footballer on your hands, why not pay a visit to one of Manchester's two club stadiums! Whether you're a red or a blue there's a tour for each. Visit the United Museum and allow your guide to take you through Old Trafford, or take a tour of the Etihad Stadium.
Adult: from £25.00
Child: from £15.00
Adult: £25.00
Child: £15.00
Walk or bike ride along the canal and the quays
Explore the beautiful canal-side and quayside on foot or by bike for an afternoon. Wander along the heritage waterside of Manchester, marvel at narrowboats and look out for wildlife!
Free
Whatever the weather, Manchester has plenty to offer to keep the little ones occupied and ensure minimum stress for you!
Happy Half Term!